1.Conference Venue:
Chenggong Yinyuan Hotel,near the crossroads of Chunrong East Road and Yuxiu Road, Chenggong District, Kunming
2. Map and Location: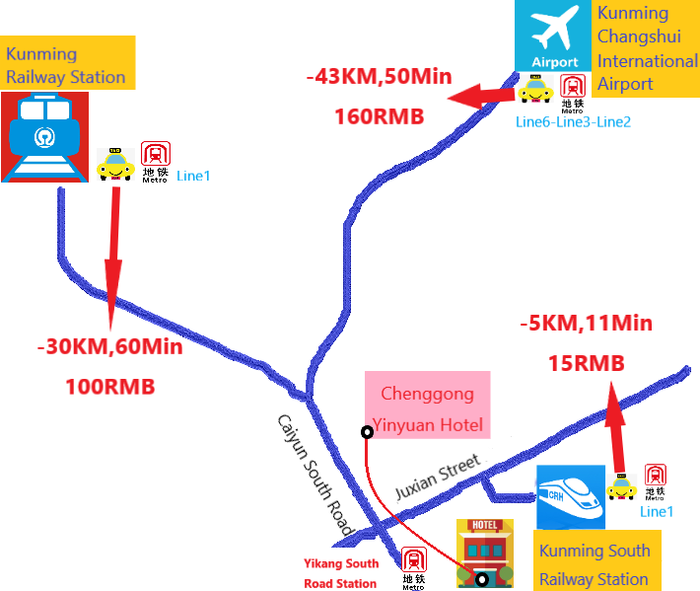 3. Weather
Kunming is the capital city of Yunnan Province, locating in the middle of the Yunnan-Guizhou Plateau. It has a mild and pleasing climate, controlled by a subtropical highland climate. Therefore, Kunming is covered with blossoms and lush vegetation all-year round. It has always enjoyed the fame as the city of spring.
The weather in spring (March to April) is quite warm and dry. The temperature in April is between 7 °C and 21 °C. You are recommended to have spring dress and bring umbrella and sunscreen with you.
4. The Sights Of Yunnan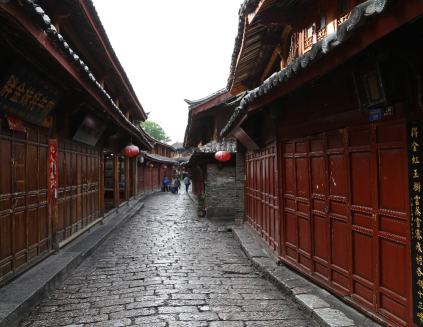 Lijiang Old Town
Lijiang Old Town is listed a World Cultural Heritages site by UNESCO in 1997. The Old Town was once the center of Lijiang city and continues to maintain the original flavor of the local lifestyle, the typical local architecture and the profound cultural heritage of the region. It is graced by well preserved ancient buildings and the Naxi Culture.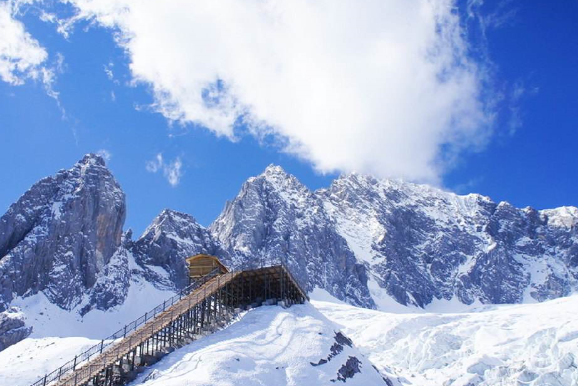 Yulong Snow Mountain (i.e. Jade Dragon Snow Mountain)
Located 25 kilometers north of Lijiang,Yulong Snow Mountain is the southernmost snow-capped mountain in China, and the ocean glacier nearest to the equator of all the snow mountains in Eurasia. has 13 peaks, stretching 35 kilometers from north to south. Shanzidou,the main peak, is 5,596 meters above sea level. Neighboring the famous ancient town of Lijiang,Yulong Snow Mountain is a popular tourist destination in Yunnan province. It is the one and only place you can ski in South China.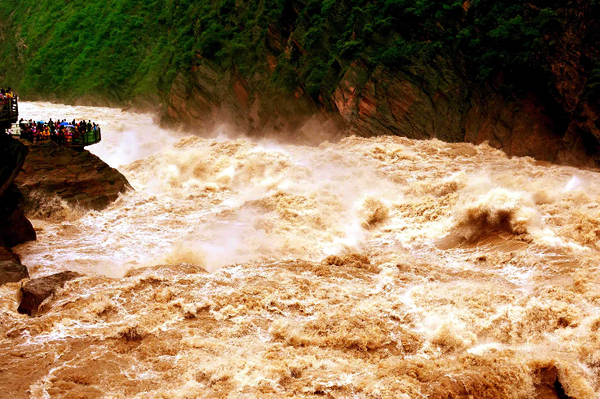 Tiger Leaping Gorge
Tiger Leaping Gorge is a canyon on the Jingsha River, located 60 km north of Lijiang City. It is one of the world's deepest river canyons. From the top of the gorge you look down the steeply angled (70-90 degrees) mountain sides to the rushing Golden Sands (Jinsha) River with its 18 frothing rapids more than 200 meters (about 700 feet) below. An ancient legend says that a tiger used a rock there as its stepping stone so it could leap across from one side of the gorge to the other, which is how the place got its name.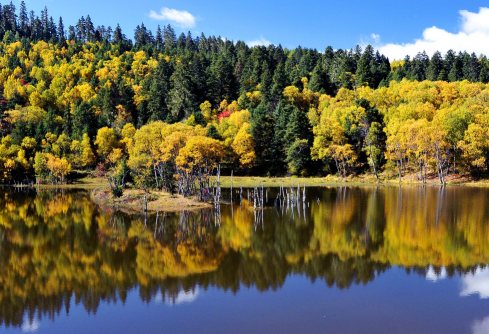 Potatso National Park (Shangri-la)
Located 22km east of Shangri-La, Potatso is the first national park in mainland China. In Tibetan language, Patatso means reaching the opposite side of the lake by boat under the help of deity. Bitahai Lake and Shuduhu Lake are two major parts of the park. Besides these two lakes, forest, marsh, valley, alpine meadow and so on can be seen in the park. All major spots are connected by walkable plank which offers a closer distance for travelers to experience the natural environment.